Garden Patio Services
Abbots Langley
PaveCraft is one of the most renowned patio companies in Abbots Langley
Approved Patio Pavers Abbots Langley
Getting the design right is essential for you to achieve the best patio, paths or terraces for your front and rear garden. At Pavecraft Driveways & Patios Ltd it is all in the preparation, understanding what and how you want to use the space. We bring ideas of previous successful paving services jobs from elsewhere around Abbots Langley to show you how to get the finished patio you want.
Patio Company Near Me In Abbots Langley
Pavecraft is a time served team of patio experts specialising in garden patios in Abbots Langley, with 40 years' experience in building everything from small city gardens to larger suburban areas. Our Paving Company in Abbots Langley enjoys working with complex split levels, multi materials and difficult access areas as well as level traditional Abbots Langley gardens.
As a local Abbots Langley paving contractor we offer a large variety of services from design and build, hard landscaping, drainage & irrigation systems through to garden and driveway lighting.
Our experienced specialist will provide Paving ideas for your outside space, using the latest techniques and materials. The result will give you a fantastic space to relax, entertain in and enjoy.
For some of our Patio ideas see our patio gallery or work below
Our patio services include
• Abbots Langley Patio ideas & designs
• Small Patios for homes in Abbots Langley
• Abbots Langley Complex levels of Patios
• Wide range of block and patio slabs
• Patio Installers Abbots Langley
• Abbots Langley Marshall Approved Patio Contractors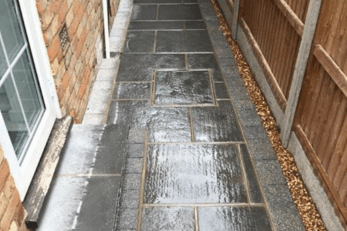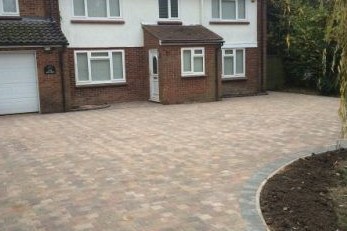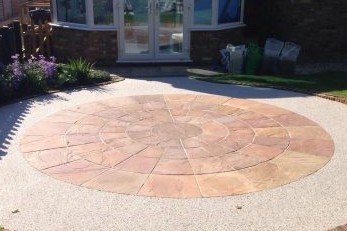 Abbots Langley Marshall Garden Patio Approved Company
We are proud of our relationship with the UK leading supplier of paving slabs and paving materials. As you will see when looking around at other paving companies we are not all accredited installers with Marshalls in Abbots Langley
We at Pavecraft ltd are vigorously checked as a business and all our work also go through strict quality checks to ensure we meet only the highest standards to paving expertise.
Our Abbots Langley paving services include
Paving
Driveways
Paths
Patios
Steps
Walkways
Forecourts
Parking areas
Entrances
Roads
Walls & Rockeries
We are fully insured and unlike other companies and offer a 10-year product guarantee and 5-year installation guarantee on all orders
Ask our experts for more information by calling Abbots Langley 01923 883684 for a free no obligation landscape quote.
PaveCraft is much more than just patio services in Abbots Langley
Pavecraft Driveways & Patios Ltd is one of the most renowned patio experts in Abbots Langley. We do however cover other services in the Abbots Langley area which include: